Are You Ready est un hymne de Thin Lizzy co-signé par Phil Lynott (chanteur, bassiste), Brian Downey (batteur), Scott Gorham (guitariste) et Brian Robertson (guitariste).
Thin Lizzy jouait généralement ce titre pour mettre le feu en ouverture des shows du groupe. Du reste, il n'existe pas de version studio du morceau.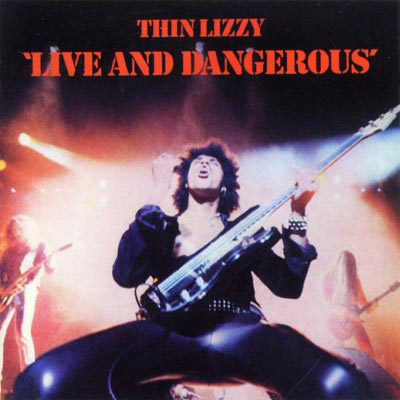 Are You Ready figure sur le double album « Live and Dangerous » sorti en 1978 et produit par Tony Visconti (Bowie, T. Rex). Visconti voulait travailler avec le groupe mais n'avait pas le temps de faire de sessions de studio, alors le choix s'est porté sur un album composé exclusivement d'enregistrements en concerts. Des titres et des prises tirés des tournées promotionnelles de « Johnny The Fox » (1976) et « Bad Reputation » (1977). « Live and Dangerous » est aussi le dernier album avec Thin Lizzy de Brian Robertson (il rejoindra ensuite Wild Horses, Motörhead…). « Live and Dangerous » a aussi été élu en 2004 meilleur album live par les lecteurs du magazine britannique Classic Rock et est classé n°1 de la liste NME « 50 Greatest Live Albums Of All The Time ».
Are you ready to rock?
Are you ready to rip it up?
Do you know what I'm talking about?
Are you ready to get it up?
…
Pour Marco Neves, c'est une « autoroute rock'n'roll », un titre qui a sans doute marqué son adolescence et que TREPONEM PAL voulait reprendre pour célébrer ses 30 ans avec ROCKERS' VIBES.
We are you ready to rock !
We are you ready to hit the floor !
We are ready !
Disponible chez tous les bons disquaires dès le 29 septembre 2017