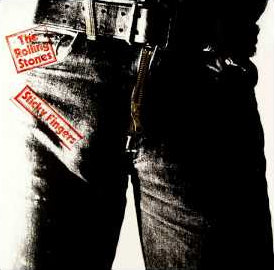 Jay a toujours adoré les chansons country rock des Rolling Stones. Pour lui, ces british ont réellement apporté un sang neuf à la country music notamment avec Honky Tonk Woman et Far Away Eyes.
Sur Dutch Oven, Jay & The Cooks interprète une nouvelle version de DEAD FLOWERS. Une superbe chanson bien sombre et même assez glauque écrite par Keith Richards et Mick Jagger enregistrée à partir de décembre 1969 à l'Olympic Studios et qui figure sur Sticky Fingers.
Sticky Fingers est le premier album produit par les Stones sur leur propre label (Rolling Stones Records) après la période Decca et publié en avril 1971.
La version de Jay & The Cooks sonne assez country-folk, un peu « roots », et pourrait même nous faire croire qu'il s'agit en fait d'une chanson traditionnelle du Kentucky. Malgré la dureté du texte, elle provoque une sorte d'apaisement. Elle est tout aussi résignée que l'originale des Stones mais avec un petit yodel imaginaire encourageant. Un pont entre les Rolling Stones et Jimmie Rodgers. Sans doute un sentiment issu de l'arrangement guitare-mandoline-banjo combiné aux choeurs quasi- optimistes qui soutiennent les intonations nostalgiques de Jay.