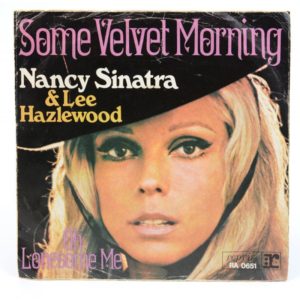 Some Velvet Morning est un morceau de pop, un brin psychédélique, écrit et composé par Lee Hazlewood. À l'origine, le titre est interprété par Lee Hazlewood et Nancy Sinatra. Il est tiré de l'album et de la série télévisée Movin' With Nancy (1967).
Lee Hazlewood et Nancy Sinatra n'en sont pas à leur première collaboration et sont même à l'origine d'un autre classique de la pop américaine : « These Boots Are Made For Walkin » (1966). On les appelait alors souvent « the Beauty and the Beast ».
Il existe une multitude de reprises de « Some Velvet Morning », notamment par Vanilla Fudge ou encore l'étonnante collaboration Primal Scream et Kate Moss. La version de Treponem Pal est tout aussi singulière. Béatrice Demi Mondaine prend la place de Nancy Sinatra et Marco Neves, en mode crooner, prend celle de Lee Hazlewood. Le duo improbable revisite la composition sous un nouvel angle. La Belle et la Bête sont réunis.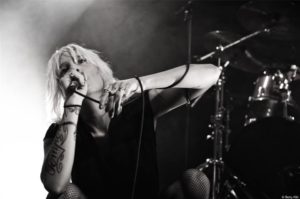 Dans les couplets, l'homme, dans un état vraisemblablement second, évoque Phèdre. La deuxième femme de Thésée, dans la mythologie grecque, tombe amoureuse de son beau-fils Hippolyte… Mais comme il la repousse, Phèdre provoque indirectement sa mort. Contradictions, mensonges, amour, influences, regrets, peur, paradoxes, infanticide … c'est du tragique. Peut-être sous l'effet de certaines substances, les paroles de Lee Hazlewood sont légèrement confuses. Il a quelque chose en tête mais ne l'exprime pas clairement. Il semble résigné.
Dans les refrains, la femme prend la parole. Elle évoque ce qu'une femme penserait. Autoritaire, elle change le rythme, se laisse désirer puis prend ses distances froidement. Elle se nomme Phèdre.
Le sens des paroles est énigmatique et de nombreuses interprétations restent possibles : simple évocation mythologique ? Sous-entendus d'ordre sexuels ? Révélation sur une supposée relation entre les deux interprètes ? Résultat d'un trip ? Nous n'en saurons pas plus.
Lee Hazlewood et Nancy Sinatra sèment volontairement le doute et laissent tout envisager. Du reste, l'oeuvre pourrait même comporter 2 chansons distinctes, 2 personnes différentes qui se rencontrent mais qui restent sur leur position, dans leur bulle. Et la structure musicale de la composition accentue cette ambiguïté : du 4/4 pour le couplet et du 3/4 pour le refrain… sans parler d'une instrumentation différente pour accompagner l'un et l'autre.
Malgré toute cette complexité, Some Velvet Morning est un Hit ! Presque 40 années après sa création, il a même été classé en tête de la liste des 50 meilleurs duos de tous les temps par The Daily Telegraph (2003).